Collective Worship
Collective worship is at the heart of every school day, recognising that God is at the centre of all that we do. Collective worship takes many different forms at Hagley, both individually and communally, and encourages students to reflect on what is on their hearts and minds and develop a deeper relationship with God. Everyone is encouraged to participate in all prayer services, reflecting the belief that we are one universal family.
Each morning students lead prayer in their form groups and at 12 noon to pray the Angelus with their class teacher. On a weekly basis, students celebrate Mass, the source and summit of our faith, and students are involved in leading the liturgies and are regularly given opportunities to support the planning, monitoring and evaluation of collective worship.
Our priest chaplain, Fr Philip Griffin, parish priest at Our Lady and All Saints Catholic Church in Stourbridge, visits school on a regular basis to celebrate the sacraments and support students in their spiritual journey.
We have a dedicated lay chaplain who supports the spiritual development of students and provides regular opportunities for voluntary worship in school. Each form group is welcomed to the chapel throughout the year to participate in adoration and contemporary style liturgies as well as preparing students to receive the sacraments.
Parents and carers and local parishioners are very welcome to join in the celebration of Mass each Tuesday morning. Please inform reception@hagleyrc.worcs.sch.uk of your attendance by the day before.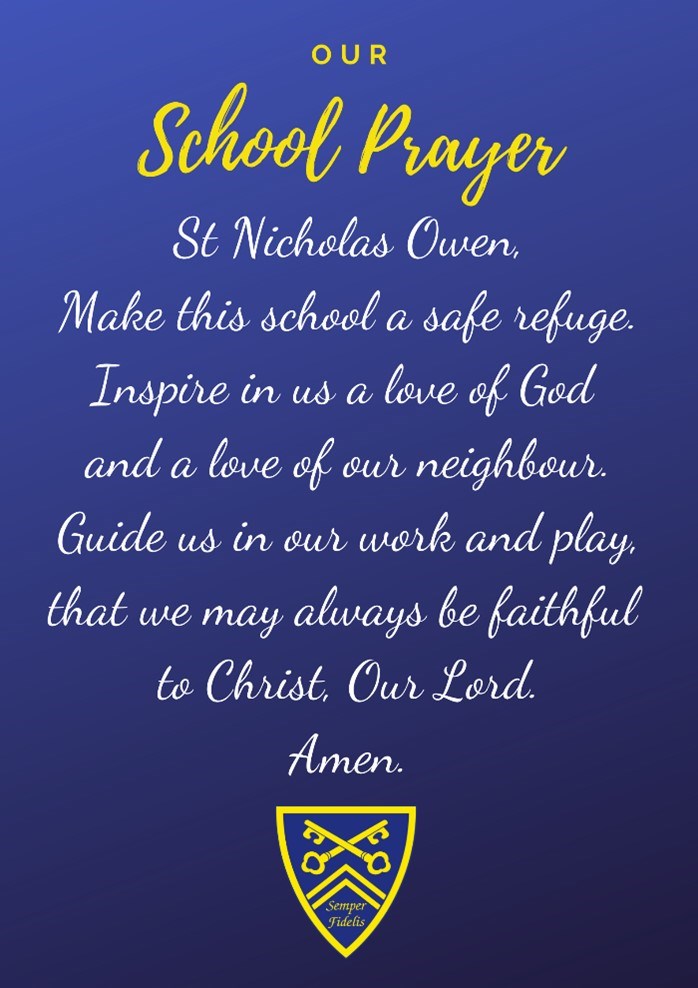 Details of Masses in local parishes